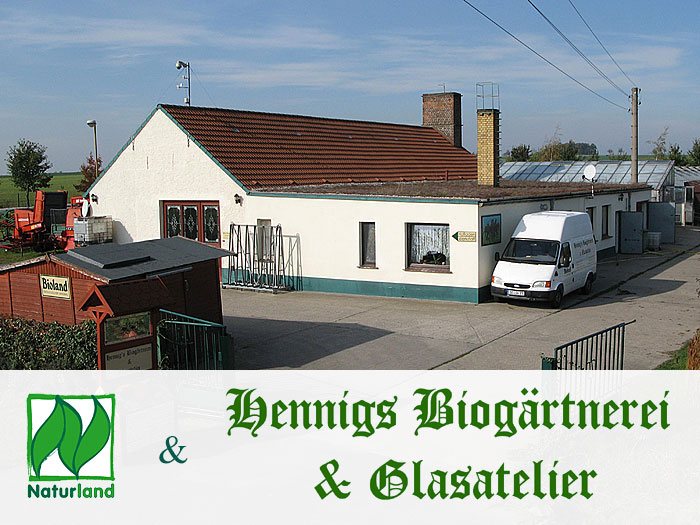 Today ecological (organic) agriculture in Europe, including Germany, is in the stage of rising. Germany at the same time is the powerful exporter, importer and consumer of organic products. Farms achieve high ecological standards due to refusal from the use of pesticides, herbicides and fertilizers, genetic engineering, hormones, growth regulators and antibiotics. On the contrary, everywhere are used only organic fertilizers, mechanical methods of soil cultivation and crop rotation. The yield increase is achieved through selection of the most biologically active seeds of plant varieties, the most relevant for each particular area.
For these particular purposes farm "Hennig'sBiogärtnerei&Glasatelier" from Saxony (Germany) uses separator CAD.
"Hennig`s Biogärtnerei & Glasatelier" (http://www.hennig-biogaertnerei-glasatelier.de) is engaged in cultivation of such crops as rye, wheat, oats, clover, thyme, dill, chicory, salsify, turnip calendula, and many others.
"Hennig`s Biogärtnerei & Glasatelier" is a member of two largest associations of organic farmers - Bioland and Naturland, which in itself is the evidence of high quality of products and progressing technologies of agriculture!
We thank "Hennig's Biogärtnerei & Glasatelier" company, and in particular Hans-Dieter Hennig for cooperation!
We remind, the Norwegian company "Biodiversity Development" under the direction of Dag Saether also uses separator CAD in the process of organic agriculture.
We invite to cooperation farmers whose aim is to obtain ecologically clean and safe agricultural products!